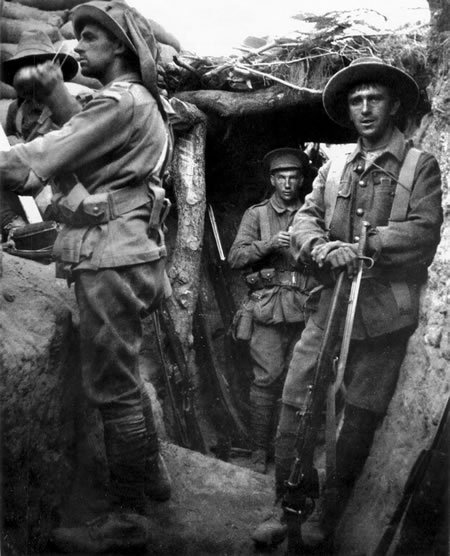 The battle took place in an area the size of two tennis courts where almost 10,000 ANZAC and Turkish soldiers were killed during the 4 days the battle lasted.
At 2.00pm on the 6th of August ANZACs detonated mines they had dug in front of Turkish lines to create craters used for cover.
The attack started at 5.30pm that day. The 2nd, 3rd and 4th Batalions of the 1st infantry brigade attacked. When ANZAC troops reached the Turkish trenches they found them coverered with logs and earth showing no easy entrance. This left the Turkish troops with easy targets as Australians tried to break through the top.
Some ANZACs tried to break through the top firing, bombing and bayoneting into the trench, others ran past the front line and attacked the communication trenches behind some found small gaps in the trench roof and leapt in.
By 6.00pm the front trench line was secured by ANZAC troops and two days later Lone Pine was secured by ANZAC forces.
Turkish forces sent many counter attacks over the next three days to try and reclaim their position however they were unsuccesful and by the 9th of August Turkish forces called off any further attempts to secure their position.
Of the 10,000 casualties 7,000 were Turkish soldiers and 3,000 were ANZACs.
Victoria Crosses were awarded to 7 ANZAC soliders for their part in Lone Pine.