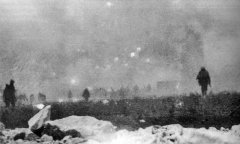 The upcoming period of the 25th September to the 14th October represents the 95th anniversary of WW1's Battle of Loos. It was the first time the British army had deployed poison gas, and the first time that the "Kitcheners Army" had been used in such an enormous scale.
[Read More]
Created on 10th September 2010 13:22pm by Jamie Stuart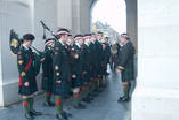 David Brookman's 'Back Roads Moment' - Recently David Brookman was asked to act as relief driver for one day around the Battlefields of Ypres.
[Read More]
Created on 9th July 2010 15:16pm by Jamie Stuart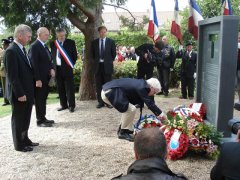 94 Years ago on the edge of the small French village of Givenchy lès la Bassée in French Flanders William Hackett earned his Victoria Cross. On 19th of June 2010 one chapter of his and his colleagues story has been closed when Tunnellers Memorial Ceremony took place last Saturday.
[Read More]
Created on 23rd June 2010 16:13pm by Kris Kurzydlo